Press
Sugar Sammy on eTalk
2017-07-31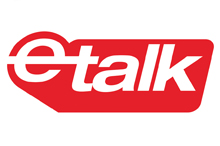 Sugar Sammy on eTalk. Fun interview with Ben Mulroney and Jerome Ferrer.
etalk - Bringing you the latest celeb headlines, interviews with the biggest stars, and best red carpet coverage, ETALK is the most-watched Canadian entertainment news show.
Ben Mulroney, Danielle Graham, Traci Melchor, Devon Soltendieck, Lainey, Liz Trinnear, Chloe Wilde and Jesse Giddings deliver the latest entertainment news.
Watch the interview :
https://youtu.be/QTLRk4O3_gQ