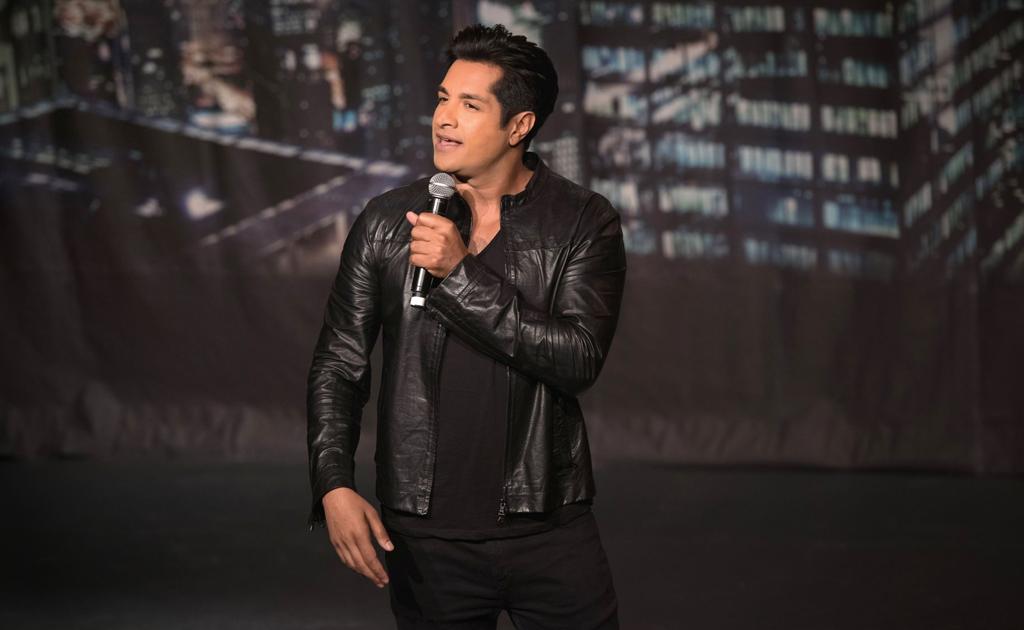 Sugar Sammy is bringing his unique comedy show to Buckhead
2019-12-31

Growing up in Montreal, comedian Sugar Sammy was always the entertainer.
"I was always hosting the talent schools and entertaining kids all the time," said Sammy, who started working as a professional comedian when he was 19 but starting doing comedy in the 10th grade. "I was the guy who would entertain everyone on the front of the bus on a school trip.
"I was always interested in comedy and doing it since I was very little. I used to stay up way past my bedtime watching late-night comedy and talk shows. Learning that was an actual job, that was probably the most extraordinary (thing). I thought, 'How can I do that for the rest of my life?'"
He will perform at The Punchline Comedy Club in Buckhead Jan. 16 through 19. Sammy, whose real name is Samir Khullar, got the nickname Sugar Sammy while in college.
"I used to throw parties to pay for my tuition fees," he said. "I would invite the women to attend for free so enough men would be interested in going. I was too young to be called Sugar Daddy so they called me Sugar Sammy."
Sammy's career as a comedian was elevated to new heights with "You're Gonna Rire," a French/English bilingual show in Montreal, according to a news release. It had 421 sold-out performances totaling 372,000 tickets and became the best-selling debut one-man show in Quebec's history.
Sammy speaks English, French, Hindi and Punjabi and has performed at past shows in all four languages in over 30 countries. He also was named Best Comedian in the Le Parisien publication's countdown of 2018's top performing arts and televisions stars in its annual Les Étoiles du Parisien show.
In YouTube videos of his past shows, Sammy is seen interacting with the audience and even offending some members with jokes on politics and other topics. But the material used in those shows won't be used again, he said, adding he prefers to keep his standup routine fresh.
"I enjoy the whole thing. I enjoy the writing process, the interaction, the shows," Sammy said. "What we put online is just the best crowd work. The worst thing about coming to a comedy show is I've already seen these jokes. I love putting out new material for every show. It's a great way to promote yourself. … It's not like music where you want to hear the same thing over and over again.
"With jokes, the best part of the joke is the reveal, the surprise, the punch line. That's why I keep my material pretty well guarded. Whatever you see online is the improv that you'll never see again. But my show is a mix of some improv and some written material. But I love both."
Sammy lives in Montreal when not on tour, and spent several months in Paris with a four-month residency at the Alhambra theater. He said he tries to visit Atlanta at least once a year and has performed at The Punchline six times overall, including 2017 and 2019.
"I love American audiences. I love coming back to the comedy club format," Sammy said of his upcoming shows at The Punchline. "I've been performing in theaters in Europe and Canada. It's so much more intimate, it can be more interactive and that's where the best venues for standup are: the comedy clubs. With the Atlanta audience, I have fun with them. I think it's going to be another great experience. I always look forward to seeing them."
Photo: Justine Lephay