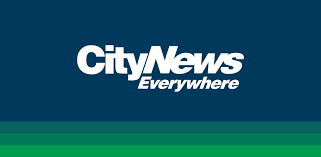 Sugar Sammy ready to give Halifax something to talk about
2023-01-20
Comedian Sugar Sammy has made a career on speaking about uncomfortable topics, and he plans to bring that same brand to the Halifax concert this week.
His Friday, January 20 show will feature the multi-talented stage presence at his best. He can't wait to do the show in the area.
"This is my second time doing the solo show in Halifax. I came during my 2019 Canadian tour, and we're already sold out," said Sugar Sammy. At the time of the interview, he had just released obstructed seats, and that's all that was left.


He wrapped up four shows in Winnipeg this week, and will head to a double-header in Moncton afterwards.
"I love the Maritimes. It's loose and people make shows an evening out. It's a special evening when people come out. It becomes an event to watch a big show," he said.
Following a pandemic that was rough for many Canadian comedians, Sugar Sammy found he could still work due to his International appeal.
"I was able to do so many shows abroad, without the same guidelines and restrictions at the time. I was touring France, I did shows in the U.S. and I kept going where I could," he said.
"It is nice to see crowds happy to be out there and be entertained. There's so much in the world to laugh at that we should laugh at, even if there's things we can't laugh at. But I open the door to talk about these things."
Known for his outrageous style and his lack of fear of taboos topics, he feels comedy shouldn't have boundaries.
"Our job as comedians is to not lose sight of the fact we have to be the first ones to cross lines others shouldn't be crossing. Our job description is to talk about things others won't," he said.
"A mistake comics make is they want to do it all. They want to be on TV and be part of the star system, and part of the Hollywood industry. The best comedians are outsiders. I love being the outsider who is honest and doesn't worry about losing gigs based on what I say."
He says some comedians lose sight of exactly what their role is in society, and he sees it as an important one.
"You're like an auditor. You audit things that are tough to hear. You do it in a way that's logical, and in a way that may cross some lines, but it's important to talk about these things," he said.
"I've never worried about being cancelled. I run my own ship. I produce my own tours. I'm not cancellable. I just want to do my stand-up the best ways I know how and be honest on that stage."
In terms of cancel culture and its effect on comedy and stand-up, he says it never shifted the way he does things.
"It changed things for the comedians who care. I never cared about being on TV. My favourite thing is being on-stage and being unfiltered," he said. "In comedy, the best idea is always the first one. When you filter yourself, at the end of the day you're spewing your third-or-fourth best idea a few minutes too late because you worried about it so much."
Sugar Sammy is from Montreal, Quebec, but is quadrilingual, delivering shows in English, French, Punjabi and Hindi. He loves appealing to a broad and diverse audience.
"Language is a great tool. Learning as many as possible makes you able to open doors and build bridges to different cultures. But my show in Canada won't be the same as in England or the U.S.," he said.
"I stay myself, but I have to find a way to connect with new cultures. Canadian comics are the best at it, because we're surrounded by other cultures and we have respect for other people. I love travelling the world and connecting with so many different people."
He can't wait for his Halifax date and is excited to be in Moncton soon too.
"It's always really great in the Maritimes and I just can't wait for people to laugh and have a good time with me," he said.