Press Releases
SUGAR SAMMY :YOU'RE GONNA RIRE LE SHOW FRANGLAIS
2011-10-25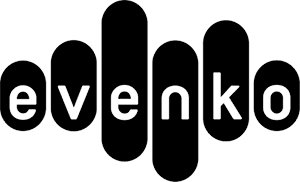 evenko and Sugar Nation are proud to announce their partnership in putting on the upcoming ground-breaking show Sugar Sammy: You're Gonna Rire - Le show franglais. Comedian Sugar Sammy plans to unite the two solitudes under one roof to experience a bilingual comedy show. Truly capturing the essence of what it is to be a Montrealer, he will be jumping from one language to the other in the same show, in the same routine and sometimes in the same sentence: a first in Canada.
WEDNESDAY, FEBRUARY 29th AT 8PM / OLYMPIA
TICKETS ON SALE ON SATURDAY, OCTOBER 29th AT NOON!
Tickets available at the Olympia box office or any Admission outlets
By phone: (514) 790-1245 ou 1 855 790-1245
Order online: www.admission.com or www.evenko.ca or www.sugarsammy.com
Ticket prices: From $34,99 à $54,99 (taxes and service fees included)

Sugar Sammy is the biggest Quebec comedian on the English comedy scene right now. He tours ten months a year, on 5 continents, and has visited some of the largest cities in the world. Still, Montreal remains his first love, his hometown. The content of this show will specifically address Montreal residents and will not be presented elsewhere in the world. On top of local content, he will unveil new material he has been testing internationally. The show will be held in a traditional stand up comedy club format with special guests.

This project also announces an evenko and Sugar Nation partnership, Sugar Sammy's production company. February 29th, 2012, premiere night, will be Sugar Sammy's birthday. What better way for him to celebrate a day that comes only once every 4 years than on a stage, with his biggest Anglo and Franco fans in the audience, in his favourite city, in his favourite province, in his favourite country? Sugar Sammy invites Quebecers of all walks of life, of all origins and beliefs, who live, work and survive in our fair city to come together in laughter.

Tickets
Tickets are on presale now to subscribers of sugarsammy.com. Tickets will officially be on sale at noon on Saturday October 29th, 2011 at l'Olympia de Montréal's ticket office or on the Admission network. Call: (514) 790-1245 or 1 800 361-1245 for tickets. Order online viasugarsammy.com or evenko.ca. Price per ticket: From $34,99 to $54,99 (taxes and service charges included).

About Sugar Sammy
Sugar Sammy performs 150 shows per year in English, French, Hindi and Punjabi. Outside of North America his shows have been presented in England, Australia, Germany, Ireland, Holland, Hong Kong, Thailand, the Philippines, China, India, Bahrain, Jordan, Qatar, Egypt, Kuwait, Abu Dhabi, Lebanon, Singapore, Malaysia, Saudi Arabia, Dubai, New Zealand and South Africa. This fall, he will be touring Kuala Lumpur, Haiti, France and in North America: Washington, West Palm Beach, Los Angeles, New York, Detroit, Houston, Toronto and Calgary.

His first show was broadcast on HBO. The famous Hollywood Reporter named him one of the top ten rising comedy talents on the planet.

Sugar Sammy is an interesting and charismatic provocateur. With charm and finesse he'll hit on themes like multiculturalism and modern life in the worlds great urban centres. He treats controversial subjects with a respect that represents an entire generation. Sugar Sammy embraces and lives globalisation and he invites the members of his audience not to fear it. He dreams of a Quebec who's more accepting and open to all cultures; he is the best example of international Quebecer.

About Sid Lee
The publicity campaign is the brainchild of Sid Lee, a creative services agency from Montreal with a stellar international reputation and clients like Adidas, Dell, Red Bull and Cirque du Soleil.
---
Presented by evenko and Sugar Nation.
Information : Caroline Audet
T. (514) 925-2005- caudet@evenko.ca
Press contact:
Leisa Lee - Leisa Lee Group
leisa@leisaleegroup.com
About evenko:
March 25, 2010, the Gillett Entertainment Group became evenko. Since its' creation in 2002, they have promoted and managed 5177 music, sporting and family events throughout Canada and the United States and attracted more than 15 million spectators within its nine years of existence. In January 2011, Pollstar, the most respected industry source, ranked evenko13th worldwide amongst international promoters. The Bell Centre is ranked the 4th best arena in North America and 10th worldwide. evenko presents shows throughout Quebec, the Atlantic Provinces and the northeastern United States. The evenko trademark is the property of L'Aréna des Canadiens Inc.