Press Releases
YOU'RE GONNA RIRE LE SHOW FRANGLAIS : 5 ADDITIONAL SHOWS
2012-03-01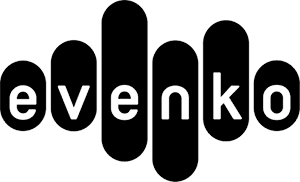 With 30 sold out shows under his belt, comedian Sugar Sammy hit the stage for the premiere of his bilingual You're Gonna Rire show at the Olympia theatre last night. And rire, they did, with the crowd laughing and shouting out their participation all night long. With a total of 34,500 tickets sold for this incredible run of shows, evenko and Sugarnation are proud to announce 5 additional shows: April 20, 21, 26, 27,28 , 2012.
FIVE ADDITIONAL SHOWS: April 20, 21, 26, 27 & 28, 2012

For a total of 35 shows in Montreal!
TICKETS ON SALE NOW !
Tickets available at the Olympia box office or any Admission outlet
By phone: (514) 790-1245 ou 1 855 790-1245
Order online: www.admission.com or www.evenko.ca or www.sugarsammy.com
Ticket prices: From $34,99 à $54,99 (taxes and service fees included)
With You're Gonna Rire, Canada's first-ever bilingual comedy show, Sugar Sammy unites the two solitudes under one roof and invites Quebecers of all walks of life, of all origins and beliefs, who live, work and survive in our fair city to come together in laughter. Based on his bilingual upbringing as a 'child of Bill 101', he builds a bridge between francophone and anglophone cultures and then proceeds to light the whole damn thing on fire!

The show is presented in the pure tradition of American stand up, raw and with no accoutrements. It's just Sugar Sammy, a mic, and bit of flavour from whatever the audience brings to the Olympia on any given night. You never know what you might find out about your fellow audience-members.

Like any single man, a night out with Sugar Sammy and the boys means he's brought along his friends for back up: some wing men & some great music, to boot. After a blistering Old-School-meets-this-school set by DJ YO-C, host Dan Bingham welcomes the audience with a brief English set, followed by a French set by Niles Séguin. Then Sugar Sammy brings his full bilingual set to the stage and all bets are off as he pokes fun at the anglos and francos that he grew up with and those that he's met along the way. Along with a healthy dose of poking at the one subject that he knows best: himself and his own foibles and flaws. Especially where it concerns women, parents and multiculturism.
Wing Men

DJ Yo-C
Buonanotte's resident DJ Yo-C warms up the Olympia with a set of Old School R&B and pop classics and current hits. Get there early cause you'll be singing along to a slew of songs you may want to add to your iPod. YO-C was raised in Montreal, started DJ'ing at the age of 13 and has become one of most recognizable names in the game. Best known for his knowledge and taste in music and for his talent behind the turntables, this Montrealer is as international as Sugar Sammy. He's spun next to DJ Jazzy Jeff, DJ Premier, DJ AM, DJ'd parties for Leo DiCaprio, Bruce Willis, Hillary Duff, and XBOX and has toured with the Backstreet Boys and Usher. Constantly on the go, he now shares his time between Montreal, New York and L.A. and just performed at OK Magazine's pre-Oscar party with Connor Cruise. Yes, THAT Cruise kid and he's the offical DJ for OK! Magazine in the U.S.

Host : Dan Bingham
Born and raised in Montreal, Dan's been making people laugh his entire life. In the last seven years of stand up comedy he's made three consecutive appearances at the Just for Laughs Festival, one of which to represent Montreal in the Homegrown Competition. His television appearances include Blue Mountain State, 18 to Life, and his half-hour Comedy Now! special will be airing this spring on CTV. He recently wrote and performed his one-man show, ADOPT THIS! at the Montreal Fringe Festival: the true story of growing up adopted and reuniting with his rowdy Scottish biological family. It was nominated for Best Script, Best English Production and the Just for Laughs Best Comedy Award, which it won. His style is absurd storytelling at its best, and his talent for spinning the ordinary into the ridiculous has crowds splitting their sides in every room he performs in.

Guest : Nile Séguin
Besides performing to critical acclaim, Nile recently completed the Triple Crown of Canadian Comedy Festivals going to the Just for Laughs Festival, the Winnipeg Comedy Festival and the Halifax Comedy Festival in a single year. Nile has written for award-winning national television for shows such as This Hour Has 22 Minutes and the Gemini Award-winning The Hour (where he was a regular on air contributor). He also made his first film appearance in the critically acclaimed indie comedy Ham and Cheese and recently starred in the series "The Originals." He is a writer on the radio sketch comedy show The Irrelevant Show which took home the bronze medal at the International Radio Broadcasting Awards in New York City. Nile has performed at the Boston Comedy Festival, has been nominated for a Canadian Comedy Award three times and recently taped his first television special.

About Sugar Sammy
Sugar Sammy performs 150 shows per year in English, French, Hindi and Punjabi. Outside of North America his shows have been presented in England, Australia, Germany, Ireland, Holland, Hong Kong, Thailand, the Philippines, China, India, Bahrain, Jordan, Qatar, Egypt, Kuwait, Abu Dhabi, Lebanon, Singapore, Malaysia, Saudi Arabia, Dubai, New Zealand and South Africa. This fall, he will be touring Kuala Lumpur, Haiti, France and in North America: Washington, West Palm Beach, Los Angeles, New York, Detroit, Houston, Toronto and Calgary.

His first show was broadcast on HBO. The famous Hollywood Reporter named him one of the top ten rising comedy talents on the planet.

Sugar Sammy is an interesting and charismatic provocateur. With charm and finesse he'll hit on themes like multiculturalism and modern life in the world's great urban centres. He treats controversial subjects with a respect that represents an entire generation. Sugar Sammy embraces and lives globalisation and he invites the members of his audience not to fear it. He dreams of a Quebec that's more accepting and open to all cultures; he is the best example of the international Quebecer.
---
Presented by evenko and Sugar Nation.
Information : Caroline Audet
T. (514) 925-2005- caudet@evenko.ca
Press contact:
Leisa Lee - Leisa Lee Group
leisa@leisaleegroup.com
About evenko:
evenko is a Quebec company which has become the most important independent promoter and producer in Canada. Presenting more than 800 musical, family and sporting events annually throughout the province of Quebec, Atlantic Canada and the eastern United States, evenko plays host to the biggest entertainers in the world and invests in the development and promotion of Quebec artists. evenko is also the creator and producer of two major festivals, the Osheaga Music and Arts festival and Heavy MTL which are held at Parc Jean-Drapeau in Montreal. In January 2011, Pollstar, the industry's most respected source, ranked evenko 13th worldwide in the Promoter category while the Bell Centre was ranked 4th in North America in the category of top Arena Venue. The evenko trademark is the property of L'Aréna des Canadiens Inc.