Press Releases
YOU'RE GONNA RIRE LE SHOW FRANGLAIS: 30 000 TICKETS SOLD IN MONTREAL!
2012-02-13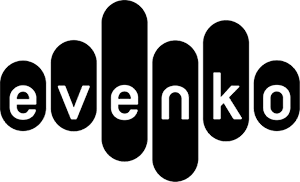 Two weeks before the premiere of You're Gonna Rire, Sugar Sammy's bilingual show, 27 shows are now sold out in Montreal for a total of 30,000 tickets sold. evenko and Sugar Nation are proud to announce the addition of 3 new shows which brings us to a total of 30 shows. The 3 new shows will be on May 10th, 25th and 26th, 2012 at the Olympia.
3 NEW SHOWS ADDED !

NOW 30 SHOWS IN MONTREAL!
NEW SHOWS: MAY 10, 25, 26
FEBRUARY 23, 24, 25, 28, 29 - SOLD OUT!
MARCH 1, 2, 3, 15, 16,17, 21, 22, 23, 24, 28, 29, 30, 31 - SOLD OUT!
MAY 3, 4, 11, 12, 18, 19, 24 - SOLD OUT!
TICKETS ON SALE NOW !
Tickets available at the Olympia box office or any Admission outlet
By phone: (514) 790-1245 ou 1 855 790-1245
Order online: www.admission.com or www.evenko.ca or www.sugarsammy.com
Ticket prices: From $34,99 à $54,99 (taxes and service fees included)
In You're gonna rire - Le show franglais, comedian Sugar Sammy plans to unite the two solitudes under one roof. Truly capturing the essence of what it is to be a Montrealer, he will be jumping from one language to the other in the same show, in the same routine and sometimes in the same sentence: a first in Canada.

About Sugar Sammy
Sugar Sammy performs 150 shows per year in English, French, Hindi and Punjabi. Outside of North America his shows have been presented in England, Australia, Germany, Ireland, Holland, Hong Kong, Thailand, the Philippines, China, India, Bahrain, Jordan, Qatar, Egypt, Kuwait, Abu Dhabi, Lebanon, Singapore, Malaysia, Saudi Arabia, Dubai, New Zealand and South Africa. This fall, he will be touring Kuala Lumpur, Haiti, France and in North America: Washington, West Palm Beach, Los Angeles, New York, Detroit, Houston, Toronto and Calgary.

His first show was broadcast on HBO. The famous Hollywood Reporter named him one of the top ten rising comedy talents on the planet.

Sugar Sammy is an interesting and charismatic provocateur. With charm and finesse he'll hit on themes like multiculturalism and modern life in the world's great urban centres. He treats controversial subjects with a respect that represents an entire generation. Sugar Sammy embraces and lives globalisation and he invites the members of his audience not to fear it. He dreams of a Quebec that's more accepting and open to all cultures; he is the best example of the international Quebecer.
---
Presented by evenko and Sugar Nation.
Information : Caroline Audet
T. (514) 925-2005- caudet@evenko.ca
Press contact:
Leisa Lee - Leisa Lee Group
leisa@leisaleegroup.com
About evenko:
evenko is a Quebec company which has become the most important independent promoter and producer in Canada. Presenting more than 800 musical, family and sporting events annually throughout the province of Quebec, Atlantic Canada and the eastern United States, evenko plays host to the biggest entertainers in the world and invests in the development and promotion of Quebec artists. evenko is also the creator and producer of two major festivals, the Osheaga Music and Arts festival and Heavy MTL which are held at Parc Jean-Drapeau in Montreal. In January 2011, Pollstar, the industry's most respected source, ranked evenko 13th worldwide in the Promoter category while the Bell Centre was ranked 4th in North America in the category of top Arena Venue. The evenko trademark is the property of L'Aréna des Canadiens Inc.