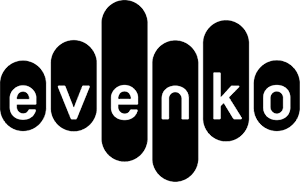 Last chance to see SUGAR SAMMY
2015-11-16
Hurry Before There's None Left!
Last Chance To See Sugar Sammy
25,000 New Tickets Now On Sale

Since February 2012, Sugar Sammy has managed what few others have:
330,000 tickets sold for 358 performances of You're Gonna Rire, En Français SVP,You're Gonna Rire: Illegal English Edition & Indian Edition
155 shows at L'Olympia de Montréal
203 shows in 49 cities in the province of Quebec
3 Olivier comedy awards: Best Show (voted by the industry) and Comedian of the Year (voted by the public) in 2013 and 2014
8 million views of "Improv Moments" on Youtube, ranking the videos amongst the province's most downloaded content
Over 60,000 fans personally greeted after the show
30 episodes of the hit series Ces gars-là
5 Créa prizes including 2 Grand Prix for the 2014 Christmas ad campaign (prize awarded by the province's advertising professionals)
5 product endorsement campaigns: Videotron, Apple, St-Hubert, Héma-Quebec and the Montreal Canadiens
What started out as an experiment and a show that Sugar Sammy wanted to prove to himself could be done has turned into a record-breaking four years of notable accomplishments.

You're Gonna Rire has opened the doors to a new kind of comedy in Quebec, where people from both French and English linguistic backgrounds can go and enjoy a show together. Many have gone to see the show more than once – coming back with friends to help them discover this language-barrier free comedy. And it's not too late to see the show for the first (or third) time - every show is a new experience thanks to Sugar Sammy's interaction with the audience in the hall.

And it's not over – yet. Here's your last chance to see this groundbreaking show that has guaranteed its place in the history of Canadian comedy! In Montreal, 9 more You're Gonna Rire shows, one You're Gonna Rire: Illegal English Edition at the Olympia are now on sale. Also, 18 shows have been added to the En Français SVP Quebec tour, including 2 shows at the Olympia.

And his shows aren't the only place where Sugar Sammy's humour shines. This season's #BeCH Montreal Canadiens TV campaign stars Sugar Sammy and his assistant Youppi recruiting several Canadiens players to encourage fans around the world to spread the team's logo far and wide.

More Sugar Sammy, all of the time. Hurry before there's none left...

Tickets on sale now for these shows:

You're Gonna Rire @ Olympia:
January 14, 2016
January 15, 2016
January 16, 2016
January 22, 2016
February 6, 2016
February 25, 2016
February 26, 2016
February 27, 2016
March 18, 2016

Illegal English Show @ Olympia:
January 21, 2016

En Français SVP:
January 28-29, 2016 – Brossard
February 20, 2016 – Salle André-Mathieu – Laval
March 1, 2016 – Salle André-Mathieu – Laval
March 3-4-5, 2016 – Salle Albert-Rousseau – Québec
March 25-26, 2016 – Théâtre Marcelin Champagnat – Laval
April 1-2, 2016 – Olympia - Montreal
April 29, 2016 – Lévis
May 7, 2016 – St-Hyacinthe
May 30, 2016 – Ste-Thérèse
June 1, 2016 – Sherbrooke
June 17, 2016 – Trois-Rivières
July 1-2, 2016 – Ste-Agathe

For more information, please visit: sugarsammy.com
---
Presented by evenko and Sugar Nation.

Information : Christine Montreuil
T. 514 925-2110 | cmontreuil@evenko.ca

Press contact: Leisa Lee
T. 514 946-2010 | leisa@leissaleegroup.com
About evenko:
evenko is a Quebec company which has become the most important independent promoter and producer in Canada. Presenting more than 1,000 musical, family and sporting events annually throughout the province of Quebec, Atlantic Canada and the eastern United States, evenko plays host to the biggest entertainers in the world and invests in the development and promotion of Quebec artists. Creator and producer of two major festivals, the Osheaga Music and Arts festival and HEAVY MONTRÉAL which are held at Parc Jean-Drapeau in Montreal,evenko is also the exclusive manager of the Bell Centre, the Virgin Mobile Corona Theatre and the future Place Bell in Laval. In January 2014, Pollstar, the industry's most respected source, ranked evenko top promoter in Canada and 10th amongst the most important promoters in North America. The evenko trademark is the property of L'Aréna des Canadiens Inc.